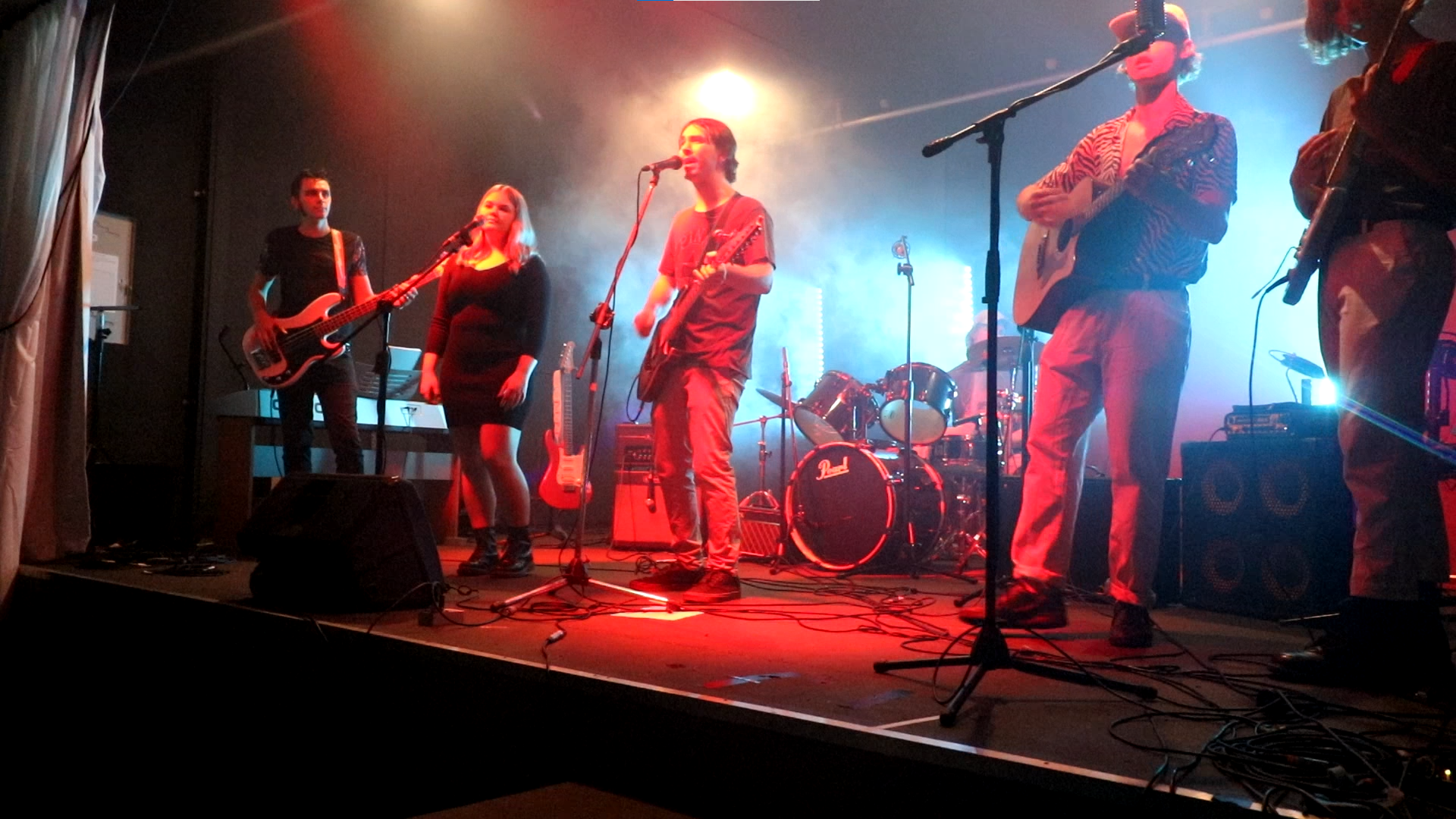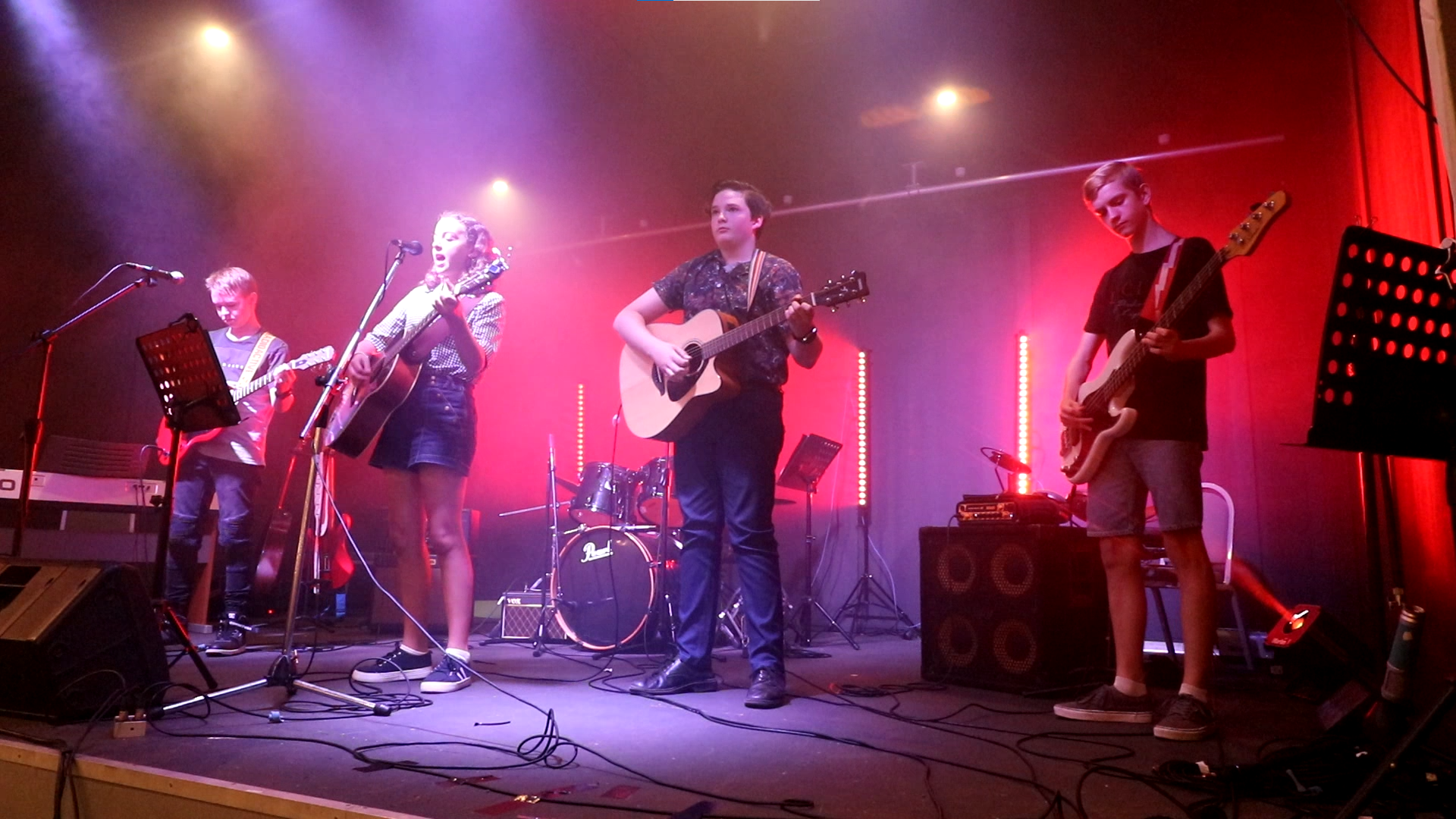 Mackay's one and only Rock School!
 From day 1 through to the end of the year we teach our students how to learn, practice, write, perform and record music in a safe and supportive group environment. 
Students are organized by age, ability and musical interests. 
The curriculum focuses on composition, performance, improvisation, technique, songwriting, showmanship and just generally rocking out!
We dedicate time each term to the practical side of sound/stage setup, studio recording and video/film clip production. 
Our groups perform a set of songs twice a year at our Swoonsound concerts. Once established our groups have also performed at halls, festivals, fetes and markets. 
One of our groups won a BAND COMP and got to play the Airlie Beach Festival of Music in 2019!
 This is very practical program, it is all about confidence building, performance, teamwork and fun!
Classes follow the public school term, 90 minutes each week and are $40 a class, billed per term.
All instruments are welcome!
A basic level of ability on your instrument is recommended but not essential. Our groups can play any genre not just rock! We have been known to play reggae, metal, funk, country, blues, folk, punk, surf rock, classical and instrumental music!
Stop playing by yourself in your room, start making friends and making connections by becoming a member of our Rock School Fam Bam!
 Contact us for a complimentary 15 minute meet and greet so we can hear you play and find a band for you today!
Email it to swoonsoundmusic@gmail.com
Some of our past and present bands
INSIDE LANE
BASS IN THE FAN
THE THURSDAYS
CONTRAPOSITIVE
ABOMINATION
THE BLACK PEARLS